Extended Bio
The 1990s are cool again, right? I mean, did they ever stop being cool? Nope! And what is cooler and more 90s than celebrating one of the goofiest, most joyful, and one-of-a-kind trends by paying homage to third wave ska and the music of NO DOUBT? 
Seattle's WITHOUT A DOUBT answers that question with the authority and confidence of a van-load of lifelong musicians who cut their teeth on all the alt-rock and punk bands the 90s had to offer, kept making noise through their teens and 20s, and have circled back to one of the seminal acts of their youth. Go back and listen to "Tragic Kingdom" if it's been a while. That album has serious chops and should not be attempted by amateurs. 
Led by the soaring vocals of Andrea, formerly of Typical Ace and Cruel as Kidz, she channels her inner-Stefani and is backed by the impeccable rhythm section of drummer Jack, bass player Ryan, and the mighty keys and organ of Michael. Chelsea, lead singer of Filthy Traitors, rounds out the sound on guitar. And what's a ska band without a horn section? (Answer: NOTHING.) Deploying a full array of sassy trombone, sax, and trumpet tones are Melissa, Kristin, and Rich. 
WITHOUT A DOUBT is expanding their No Doubt set list to go beyond "Tragic Kingdom" and is even throwing in some other third wave classics as they go. Are you ready to ditch the pretense and skank it up like you're 15 again? Come to the next show and find out.
Press photos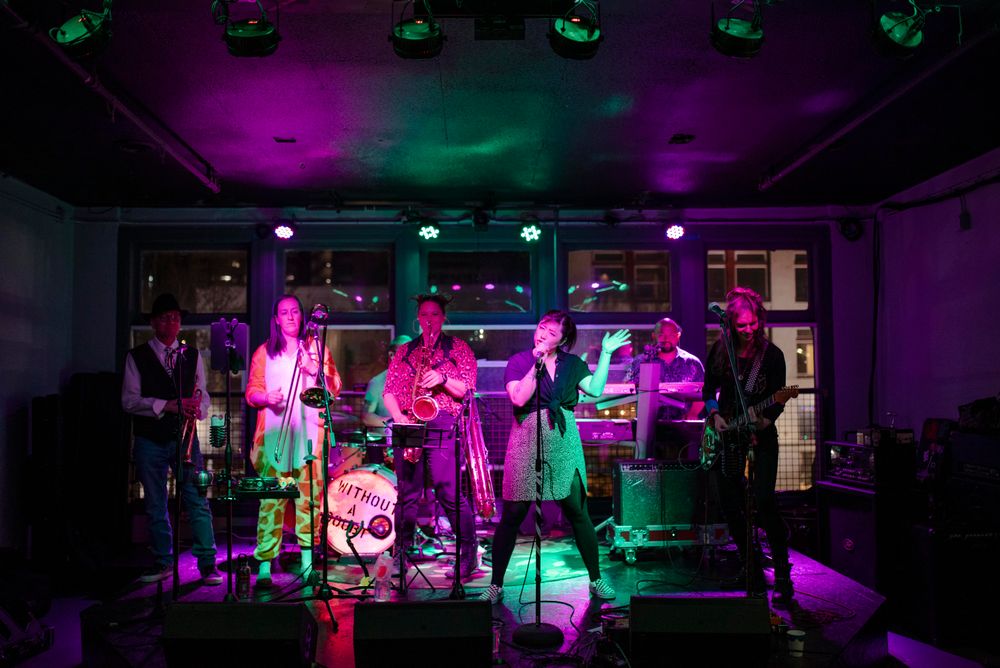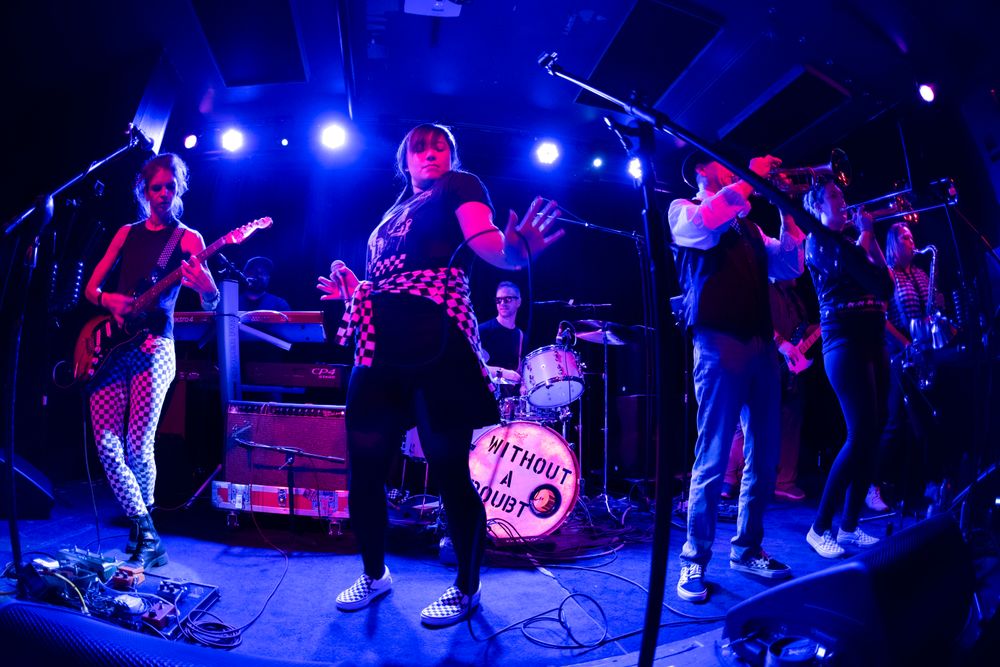 Social media and submission form